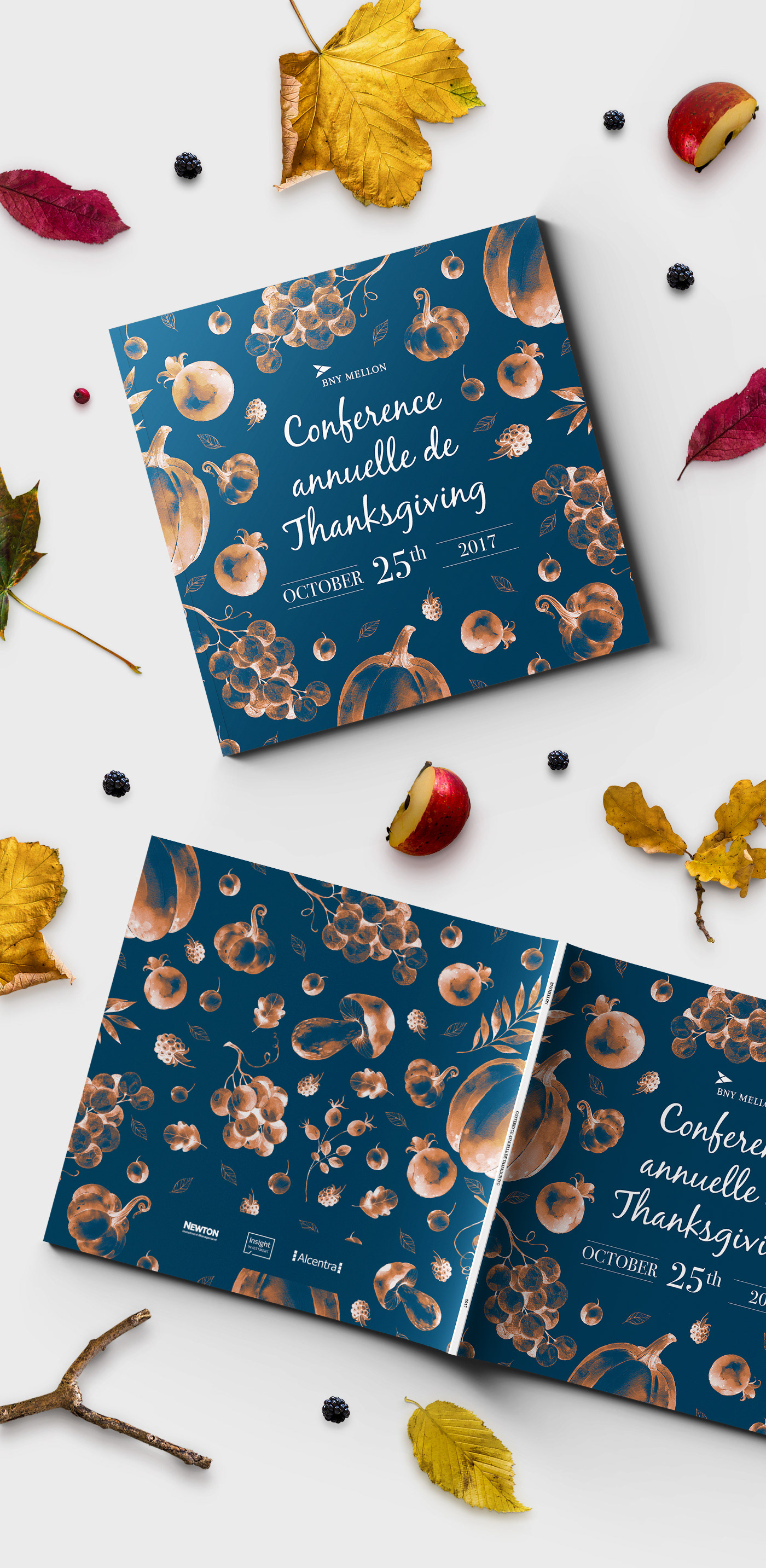 Thanksgiving Conference
A large financial client was in need of a visual identity for their annual Thanksgiving Conference happening at their French office later in 2017. 
This concept plays on the large bounty of food typically associated with the holiday. With this, I designed a seamless pattern as the main design element and one that would be seen as the delegate pulled out the invite from its sleeve.
The sleeve was artworked to be a high-quality paper with a lovely silver foil type.