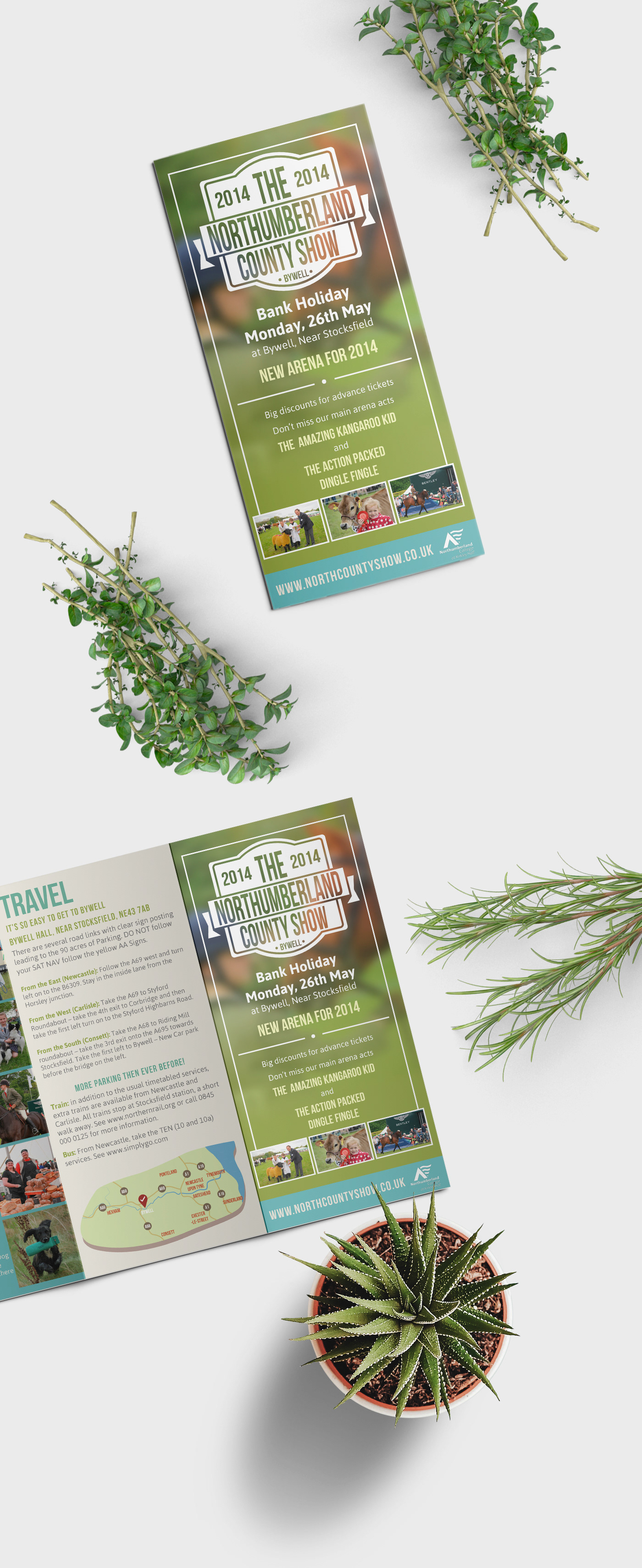 The Northumberland County Show
For the relocation of the massive county show in the North East, I was tasked to rebrand the show while redesigning the printed leaflet/map. The design was a success with 28,000 copies printed and distributed around the region for all attendees before and on the day.
The map was the main concern for my client in its redesign as the one previously had received much negative feedback as to be no help at all on the day the last few years. My solution was a fully bespoke illustrated map of the showground featuring coloured zones and custom iconography.